Jesolo is renowned all over the world for its long, golden beach and vibrant night life. In addition, there is another reason why it's bound to win a place in your heart: it has a vast, varied range of culinary delights to offer.
The reason for this is simple: the surrounding area is extremely rich and fertile, with the sea, the lagoon, flourishing wetlands and magnificent agricultural land all contributing to the town's cuisine. Consequently, the people of Jesolo can count on a hugely varied supply of ingredients for a healthy, balanced diet. The quality is outstanding and the food is fresh, wholesome and locally sourced. With all of this in mind, we decided to put together a little guide for you on where to eat in Jesolo.
Jesolo's superb selection of seafood restaurants
If you like eating fish, you will be pleased to hear that Jesolo is home to a wonderful selection of seafood restaurants.
Bucintoro at 91 Via S. Trentin never fails to please. Located in the town centre, it has a veranda where you can savour freshly caught fish in traditional cooked and raw dishes with a modern twist.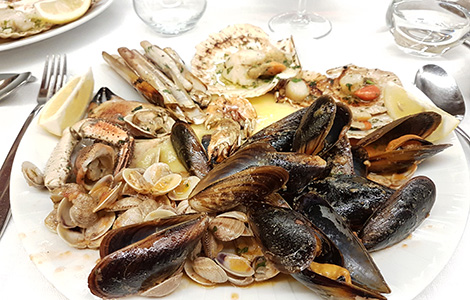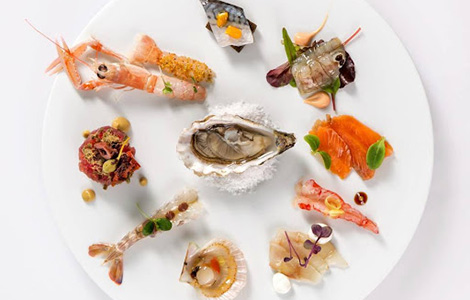 If you're prepared to travel 6 km to Al Traghetto at 33 Via Massaua in Cortellazzo, you can get a marvellous taste of the local coastal cuisine. Dine in the garden and the delicious dishes will be complemented by breathtaking views of the Piave River, where the sunsets are unforgettable and worthy of a place on any Instagram feed!
If you have more exotic tastes, we recommend I-Sushi at 29 Via G. Mameli. It is the perfect place to experience the lively atmosphere in the town centre as you sip original drinks in a cutting-edge Japanese restaurant in Jesolo that serves superior raw fish dishes. The wide range of original pairings are a treat for both the eyes and the palate.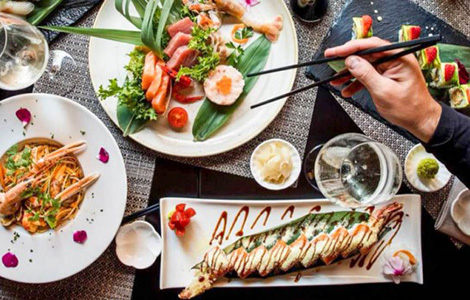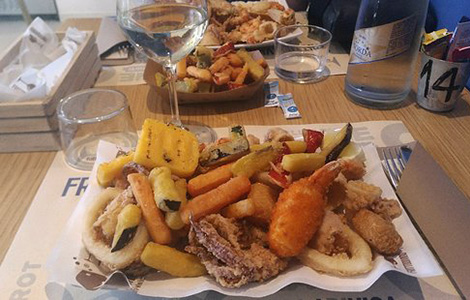 We'd like to end this section on the wonders from the waves with a fun option for lunch and dinner at home or anywhere else you like, including last-minute picnics on the beach! Frittodivino at 332 Via Bafile is a take-away restaurant that sells fried food to suit all tastes. It goes without saying that they are best known for their fish, but they also have an array of delicious appetizers, seafood with polenta and lots of specialities made with vegetables.
As well as seafood, you can sample all sorts of other culinary marvels in Jesolo. Take a look at the suggestions below to find out more.
Fabulous food from the farm
Top of the list is an experience that combines nature, history and fun with the pleasures of the palate. As well as families with children, it is perfect for adventurous visitors of all ages in search of wholesome, original ingredients just 6 km from Lido di Jesolo. Antiche Mura at 64 Via Antiche Mura is an agritourism establishment that has all of this to offer in the warm, welcoming atmosphere of a meticulously appointed farmhouse in the middle of the Jesolo countryside. Your children will relish the chance to visit the farm and you can all have an unforgettable time in the natural surroundings. However, the most original thing about it all is the constantly updated menu featuring fresh, unmissable takes on "traditional" dishes that are made not only with pork but also with ostrich and donkey meat!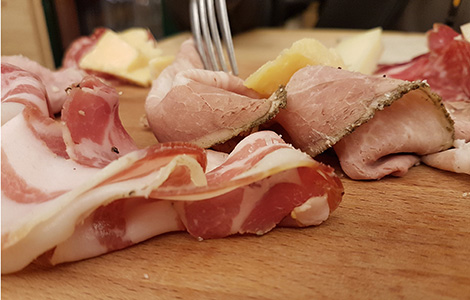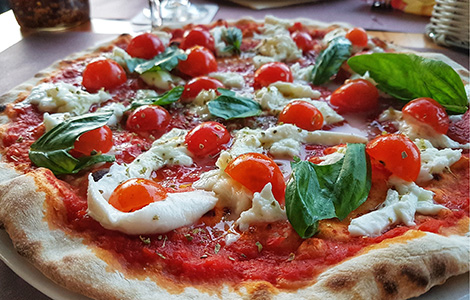 A little pizza perfection
No holiday in Italy would be complete without at least one evening out eating pizza. Pizzeria Capri at 9 Piazzetta de Santis serves pizza that is not only delicious but also healthy and sustainable. The owners get all of their grains and vegetables from suppliers in the surrounding area, which is great news for lovers of organic, locally sourced ingredients. In addition, they take an innovative approach that involves using half-and-half flour for all of the dough and ancient types of grains to make the bread and "old-fashioned pizza". It is a unique experience for real food lovers.
Sublime sandwiches washed down with beer
Just around the corner from Piazza Brescia is a place that will never go out of fashion: Morgan's Pub is the ideal spot if you fancy mouth-watering club sandwiches, piadine and panini accompanied by spicy and traditional sauces at either lunch or dinner time. We recommend washing it all down with a refreshing glass of cold beer for the adults and soft drinks for the youngsters. It's also the perfect place if you're in the mood for drinks before or after dinner: ask the staff to recommend one of their ground-breaking, creative cocktails or read more here. They have something to suit all tastes!
Before we sign off, there are two legendary, long-standing names from the Jesolo restaurant scene that we simply have to mention. If you want to savour a spellbinding dinner in a refined atmosphere, go to Tempini on Via Bafile or Da Guido on Via Roma Sinistra.
… BUON APPETITO!