If you want to stay on the sand even when it's time to eat, you need to get organized and choose the right beach food for the heat, the sun and the sea.
Ideally, you should avoid heavy meals and food packed with fat and sugar that takes a long time to digest, or you'll struggle to swim in the afternoon. In addition, you don't want to have to carry huge cool bags or vast amounts of plates and cutlery.
Fruit and vegetables are ideal for a light, fresh lunch. With items such as tomatoes, lettuce and legumes – not to mention fresh cheeses – you can come up with all sorts of dishes. Avoid fizzy drinks, stodgy food and sweet items.
Are you unsure what to take to the beach in your packed lunch? We've put together a selection of tips for light but delicious meals that'll get you ready for a long afternoon on the sand.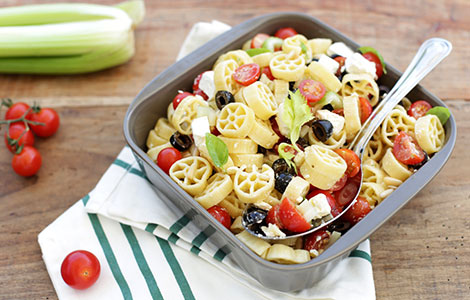 Beach food: Pasta Salad
This is perhaps the best known type of beach food and it's ideal for lunch on the sand. You can make a light but tasty meal with items such as tomatoes, diced mozzarella, olives, basil and whichever other vegetables you like. Pasta salad is also easy to make and pack.
Beach food: Legume Salad
If salad is one of your favourite types of cold beach food, chickpeas and beans are the ideal core ingredients. Packed with protein and fibre, they're easy to digest but also filling at the same time. Serve them with a range of raw vegetables and some extra virgin olive oil. They're perfect for lunch under a beach umbrella.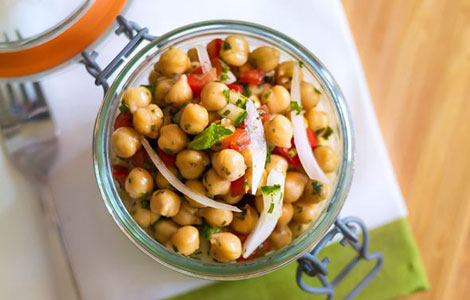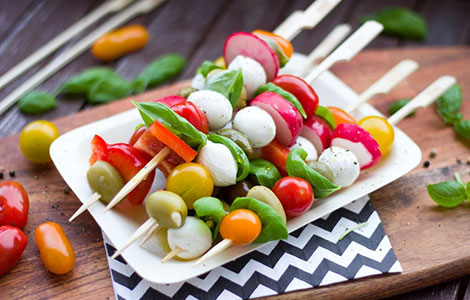 Beach food: Skewers
If you're looking for beach food that's full of flavour but also easy to carry and eat, skewers are the answer. Ham, vegetables and cheese are all delicious ingredients, but there are endless options so you can really let your imagination go wild! Make mouths water all around you with this great light lunch.
Beach food: Rolls and Sandwiches
Rolls and sandwiches are among the handiest foods to take to the beach and the easiest to eat. The only rule to remember is to keep it simple with the fillings so that you don't end up feeling like a beached whale. Stick to cold meats, grilled vegetables, lettuce, mozzarella and fresh tomatoes and you can't go wrong!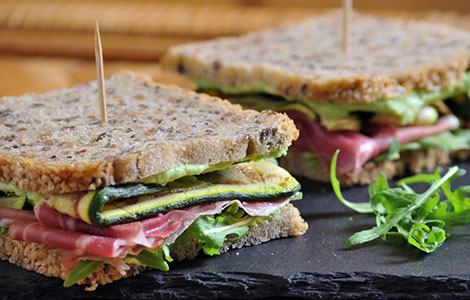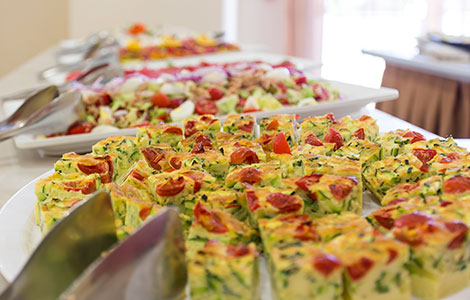 Beach food: Omelettes
Omelettes are lunchtime classics for the beach. Delicious and easy to make, they go very well with greens and other vegetables. If you cook them in the oven and make them thick, they can be cut into small pieces for amazing finger food.
Beach food: Fruit
The watermelon is the queen of the summer fruits. As well as being cool and refreshing, it's packed with minerals and really thirst quenching due to the water content. Make sure you always have peaches and apricots with you on the beach, either for eating at the end of a meal or as a quick snack. Then there are melons, cherries and strawberries. You could even put them all together in a fruit salad and really savour the taste of summer!
Now you just need to choose your favourite beach food, write a shopping list and get ready for your day on the beach.