Lovers of seafood and traditional cuisine will be delighted to hear that Caorle Fish Festival is back once again this year!
The festival will take place over two consecutive weekends: from 13 to 15 September and from 21 to 22 September. Below you can find everything you need to know about the Fish Festival and the culinary traditions of the Caorle area.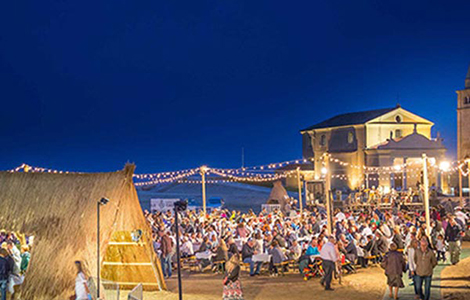 The Fish Festival has age-old origins that are based on Caorle's historical traditions. Before it became an international tourist destination thanks to the fine sand on its beautiful beaches and the colourful houses standing on the narrow streets and squares, the local economy all revolved around the tireless work of fishermen.
The oily fish of the Northern Adriatic is simple but packed with nutrients and very lean, so it's low in saturated fat. In addition, the sea is home to a host of delicious crustaceans such as scampi, shrimp, "schie" (a type of small shrimp that's very popular locally) and mantis shrimp, as well as appetizing molluscs such as mussels, clams, Mediterranean scallops and wedge clams.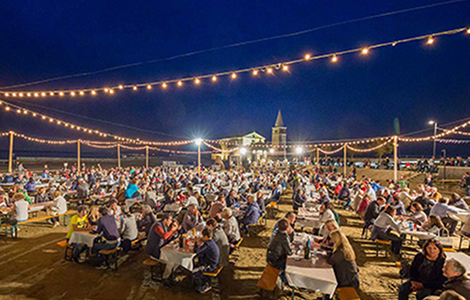 As the summer drew to a close, the people would celebrate their sole source of sustenance with food that was caught in the sea and the lagoon, then cooked by the fishermen themselves. It was a way of giving thanks for their catches and the opportunity to share them with everyone. The fishermen had to dedicate huge amounts of time and energy to both types of fishing. For example, in previous centuries lagoon fishermen had to leave their families for three months each winter and move into the famous huts known as "casoni" (straw huts built on stilts on the lagoon which are very picturesque but not at all comfortable), where they would build up as big a stock of fish as possible.
No festivals were held for a number of years, but now Caorle Town Council has revived the popular tradition and in 2019 the festival will once again take place on Sacheta beach near the Sanctuary of the Madonna dell'Angelo. The evenings will be made even more unforgettable by the brisk September breeze and the backdrop of the Adriatic Sea at sunset.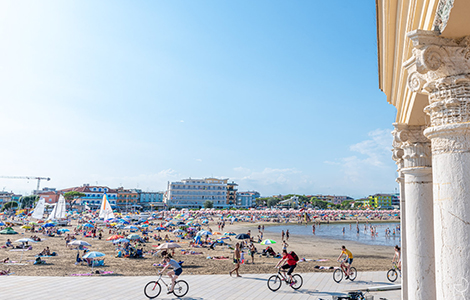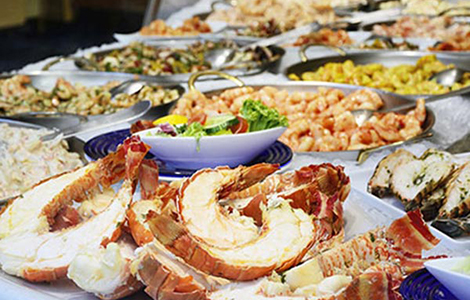 As well as great fried and grilled seafood, visitors will be able to enjoy the welcoming smiles of the fishermen, bands playing traditional music and an opening regatta that can be watched from the sand. Complement it all with a refreshing glass of local wine or a chilled beer.
If you're in Caorle or the surrounding area, don't miss the chance to experience one of the many traditional Veneto festivals. Savour the local folklore and all of the flavour of the Adriatic.