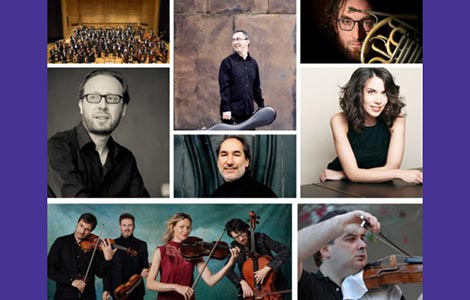 By popular demand, from 20 August to 18 September the International Music Festival will bring fresh cultural delights to the Portogruaro area and the beach resorts of Caorle, Bibione and Jesolo.
It has been organized by the Santa Cecilia Musical Foundation in Portogruaro with the support of Portogruaro town council, the Metropolitan City of Venice and the Veneto Region.
The core theme for the entire initiative will be "The Romantic Paradigm". The focus throughout all of the concerts and events will be on romantic music and especially the European works of Beethoven and Schumann, with a particular emphasis on piano and chamber music.
The festival will be divided into traditional concerts and international master classes led by great names in the field, such as: Ilya and Naum Grubert (violin and pianoforte), Francesco Dillon (cello), Christine Hock (double bass), the Prometeo Quartet (chamber music), Luciana D'Intino (singer) and many more besides. Young students will have the chance to perform and play with great musicians.

In addition, the "Penombre" events will be back with their blend of music, criticism of music and local wine tasting. On Sunday 25 August, don't miss "Klezmer music: from the Vilna archives to the research of Moisei Beregovsky" in the Council Room at Portogruaro Town Hall. It will provide an interesting opportunity to discover the musical genre, which combines jazz influences with traditional Ashkenazi Jewish sounds.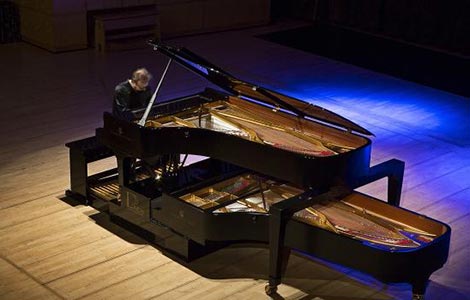 One of the leading lights at the festival will be Roberto Prosseda, who will open the series of "Penombre" events on 20 August by revealing fascinating facts about his favourite instrument: the "pedal piano", which is a type of double piano with a pedalboard like an organ. It was very popular in the Romantic era. Schumann himself wrote a number of compositions for this distinctive instrument.
The chamber music concerts include the internationally renowned Prometeo Quartet at the Russolo Theatre in Portogruaro on 2 and 4 September, and the Eilat Quartet performing Giuseppe Verdi's only String Quartet at Villa Correr Agazzi in Biverone near San Stino on 3 September.
Finally, on 23 August the Early Christian Basilica Archaeological Site in Concordia Sagittaria will host the Portogruaro Festival Chamber Music Ensemble playing divertissements for wind instruments from the works of Verdi (repeated the following day in San Vito al Tagliamento). It will be an unmissable opportunity to listen to timeless compositions in one of the most beautiful and historical locations in Italy.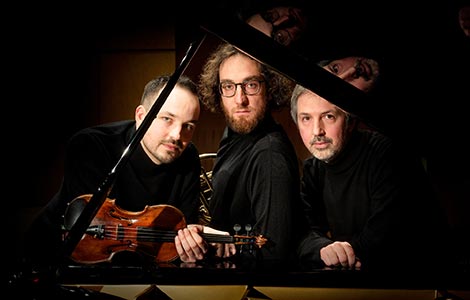 Enjoy unforgettable, magnificent music in this spellbinding part of the world, which has always been an ideal tourist destination not only because of its blue sea and golden beaches, but also thanks to its wealth of history, culture and social events.
For the full festival schedule, click here.