Have you ever wondered what benefits seawater can offer?
Seawater, benefits.
We all look forward to holidays by the sea. We daydream about dips in the water, long strolls on the shore and spending carefree time swimming and playing with our families as we get stunning tans in the warm sun. Fun and relaxation are the order of the day.
However, have you ever stopped to wonder what other advantages might be offered by a holiday by the sea?
Keep reading to find out all about the benefits of seawater!
First and foremost, seawater can have an enormously positive impact on your mood: it provides stress relief thanks to the many minerals that it contains (including magnesium, potassium and sodium chloride, to name but a few).
As well as making us happier, these invaluable minerals can reduce water retention due to the effects of osmosis: the pressure exerted by the water means that the fluids in our bodies are displaced and absorbed more effectively, helping to put a stop to unpleasant and unsightly swelling.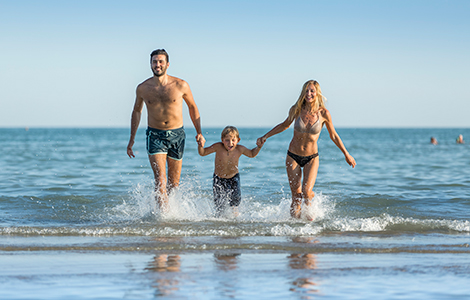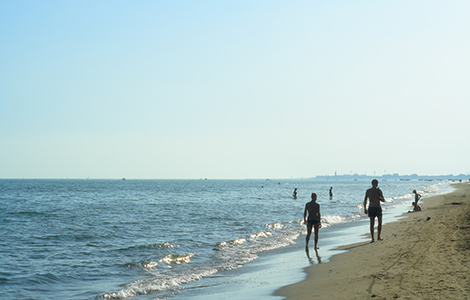 In addition, the magnificent mixture of minerals cleans and disinfects the skin, helping to remove impurities and make it more attractive. In addition, it has a soothing and healing action that relives the typical symptoms of the most common skin conditions, such as acne, psoriasis and various allergies. There's no need to worry about the salt drying your skin. In actual fact, after you've been in the sea doctors recommend waiting five minutes before you rinse yourself off with fresh water, so that your skin absorbs all of the minerals. This process helps to keep the skin moisturized while preserving the therapeutic benefits of seawater.
On top of all this, the combination of seawater and sunshine promotes the production of Vitamin D, which protects our immune systems and helps our bones to get enough calcium, thus combatting conditions such as osteoporosis, arthritis and rickets.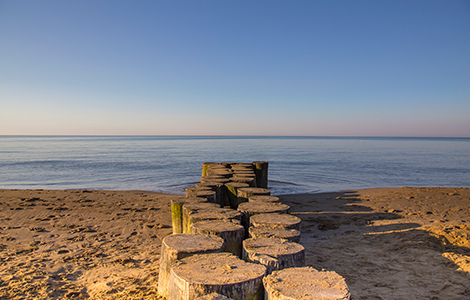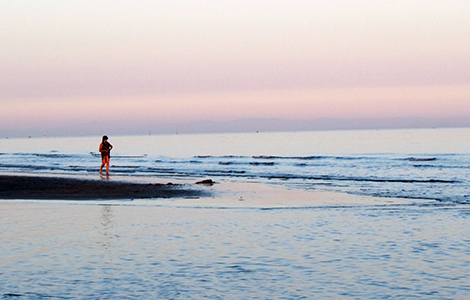 There is one final benefit offered by seawater. When you're standing on the shore where the waves break, you're essentially breathing in a soothing aerosol for free. The water crashing down sends minerals up into the air and makes them easy for you to breathe. This helps to clean your lungs and relieve the inflammation typically associated with winter ailments, seasonal allergies and the like. Therefore, taking a dip in the sea is not only great fun in summer but also very beneficial in the winter if you're feeling brave enough!
The sea has all of this to offer and more. Taking the plunge and getting out among the waves is almost like a break in a health spa… and it's totally free!